LinkFive - Successful Subscriptions
Apple Connection
Apple Connection
Everything you need to know how to connect Apple to LinkFive
LinkFive Overview
There are 3 different fields you can fill in on LinkFive
 1. Vendor Id
 2. App store connect shared secret or also called "Subscription Password"
 3. Report Token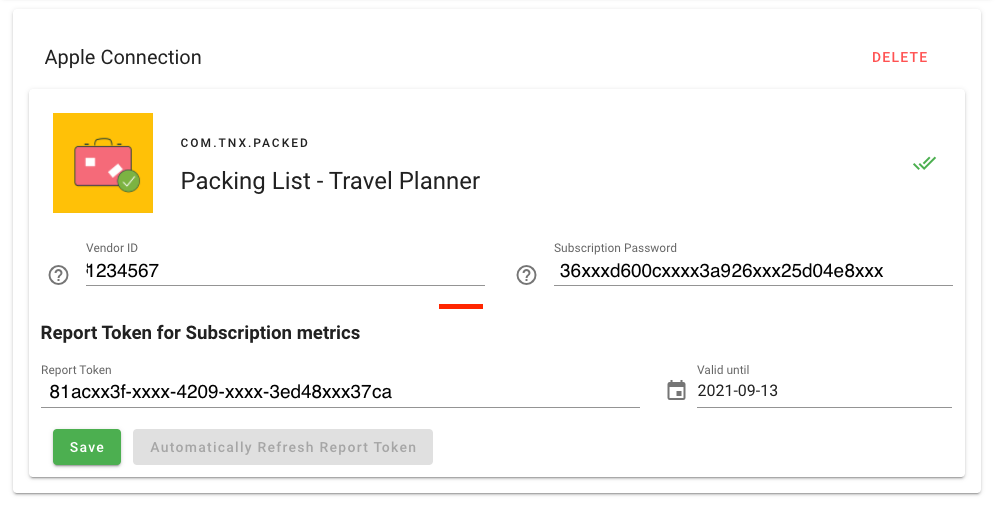 Vendor ID
The Vendor Id is a unique identification of your company registered in the App Store Connect.
You can also have multiple Vendor Ids, usually separated by a date.
We try to fetch the Vendor ID ourself but sometimes, it's not possible. In this case, please go to the App Store.
 1. Go to the App Store Connect and open the "Payments and Financial Reports"-tab.
 2. You will find your Vendor ID in the top left corner.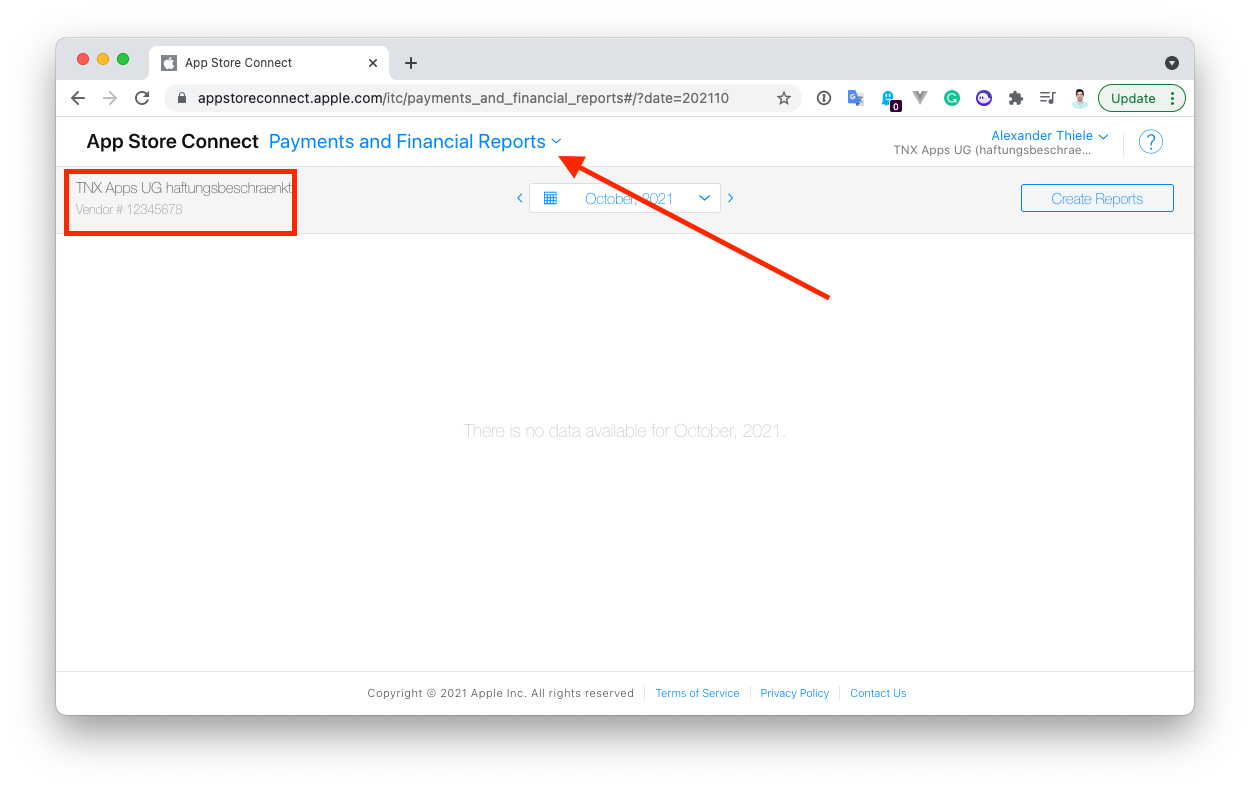 App Store Connect Shared Secret
The primary shared secret (or also called "Subscription Password") is a unique code to receive receipts for all your auto-renewable subscriptions. To test or offer auto-renewable subscriptions, you must have a primary shared secret or use an app-specific shared secret for each app.
The shared secret is used to validate receipts from apple.
How to find it
 1. Go to the App Store Connect and open the "Users ans Access"-tab.
 2. Go to "Shared Secrets"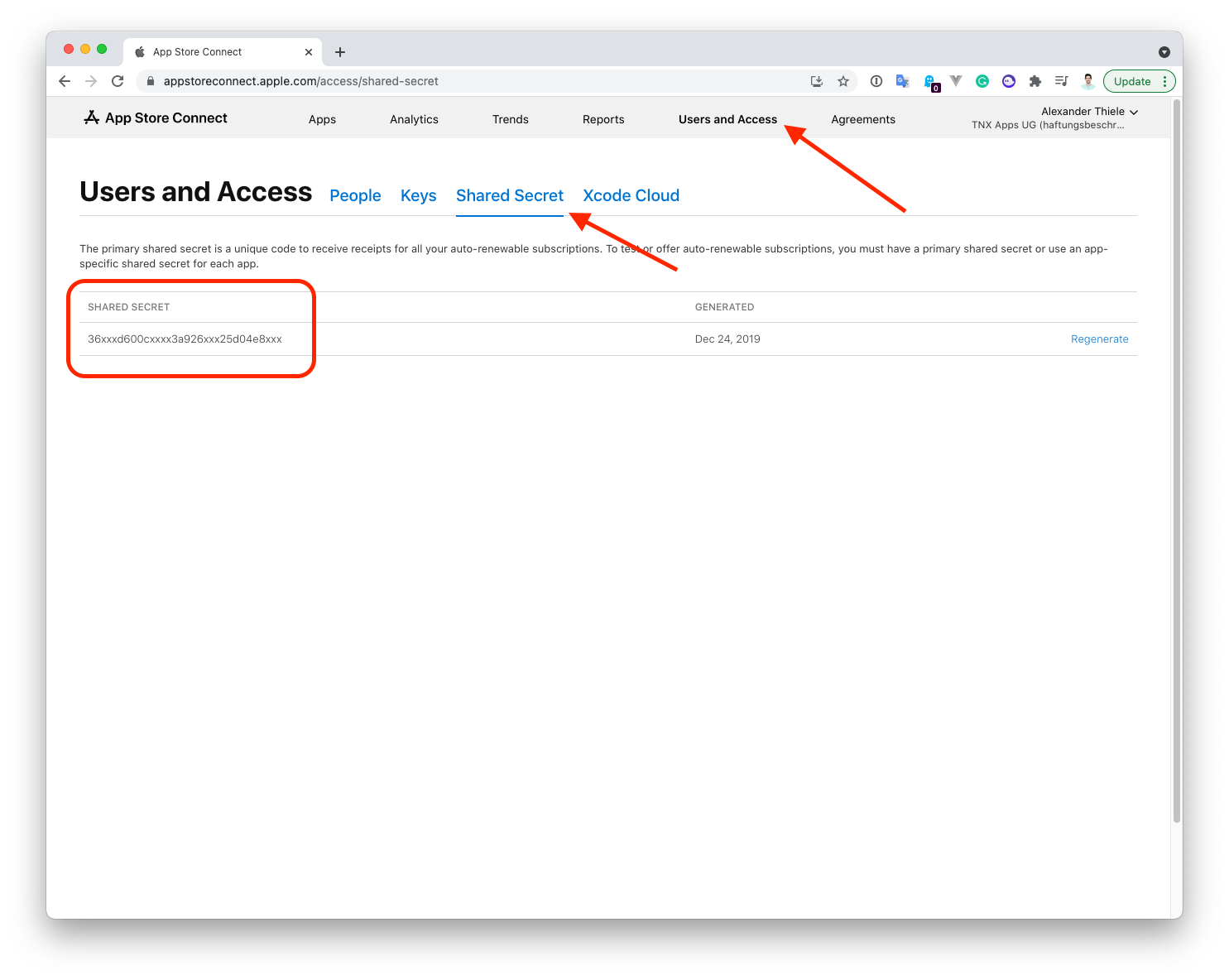 There you will find the subscription password. You can either create one or Regenerate an existing one.
Report Token
How to fetch the report token can be viewed on the next page