LinkFive - Successful Subscriptions
Manage your subscriptions
Manage your subscriptions
Manage your store subscriptions from one place instead of switching back and forth to google play store or apple app store
Subscription Packages
Your subscriptions are arranged in packages with one Google Play Store subscription and one Apple App Store subscription each.
This makes sense because subscriptions on different platforms should always be mirrored, be it the price or the duration.
Edit Subscription Packages
Edit your subscription title, global country prices, description and the subscription family.
Subscription Family Name
A subscription family can be specified for each subscription package, which is later also delivered by the API or SDK.
This is mostly used to distinguish certain features from each other. An example would be a "light" subscription and a "pro" subscription where certain features are offered for light users and others for pro users.
Subscription prices
View and adjust your prices globally in one place.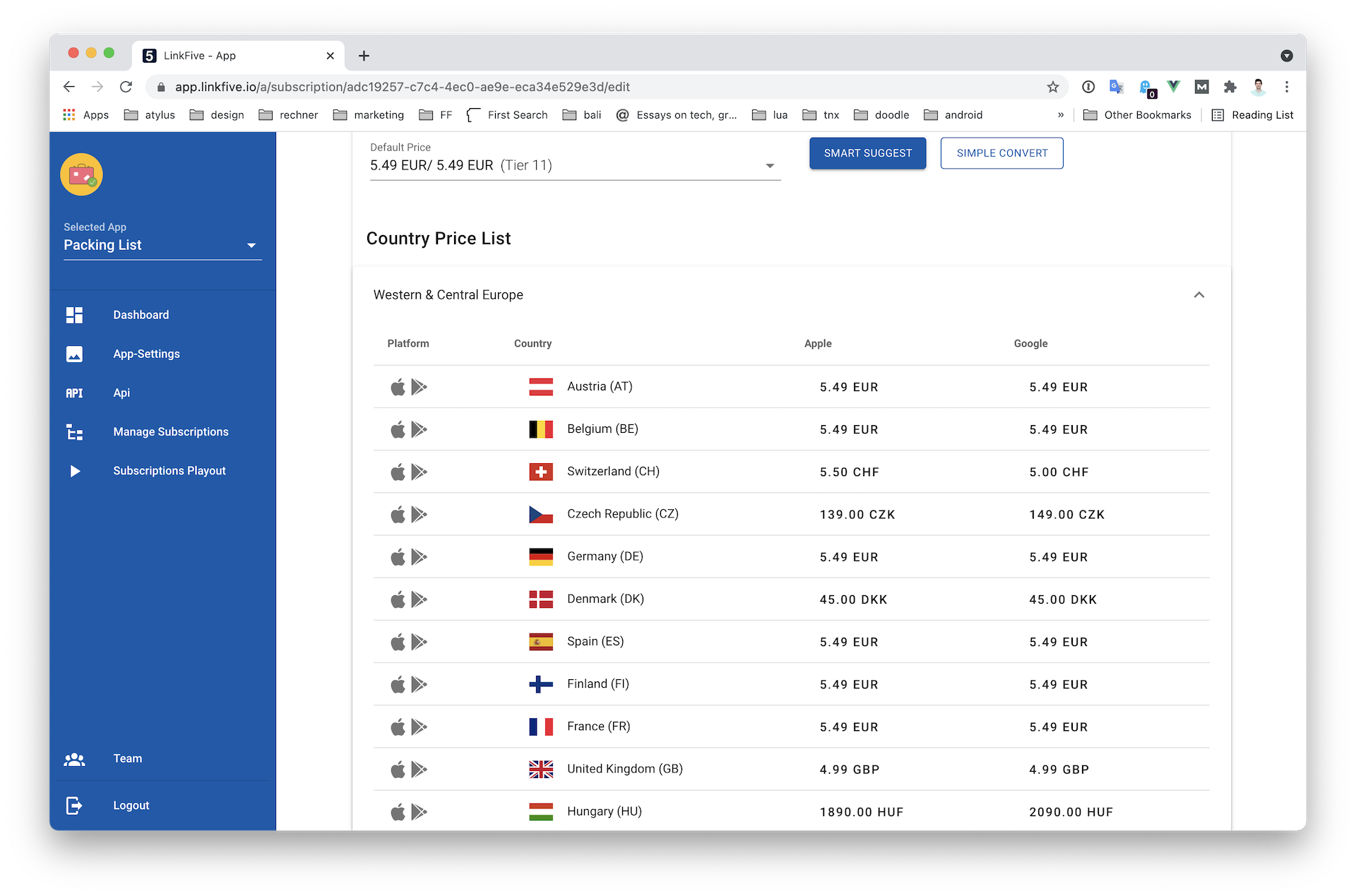 Create new store subscriptions
Subscriptions can be created directly in linkfive and used immediately. For this, a new LinkFive subscription must be created which initially only exists locally at LinkFive. After specifying the name, duration and price, different algorithms can be used to find the perfect price.
Price algorithms
will be specified soon