Hello folks,
We've added all latest subscription plans on our LinkFive Dashboard. You will be able to see the latest 15 Plans including the following data:
Your App User-Id
The Apple App Store or Google Play Store ID
Start Date of Purchase
End Date of Purchase
The Product Price
You can also expand the Information where you will be able to see more detailed information.
A test purchase is indicated by a small symbol in the store logo.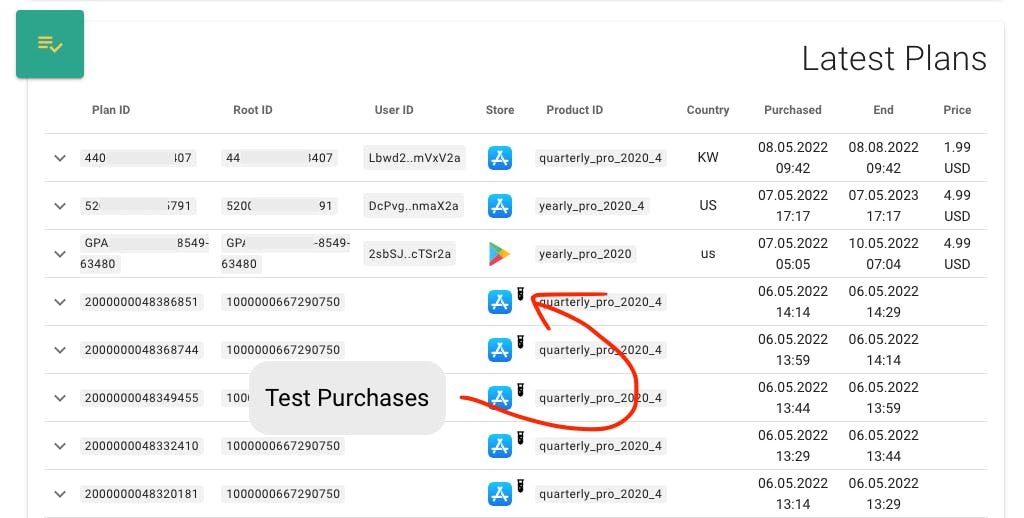 LinkFive User Management Walkthrough
We quickly explain our new User Management Dashboard in this video:
Stay tuned!